We supposed to check out at noon. But we heard the news in the morning about Naoko had to radio interview, we left the hotel 10:30 a.m. to Edinburgh!
ホテルを12時チェックアウトの予定だったのに、朝、ラジオインタビューが入ったとの知らせで、慌てて10時半には用意をしてエジンバラに出発。
He was waiting at the venue!
彼が会場前で待っていてくれました。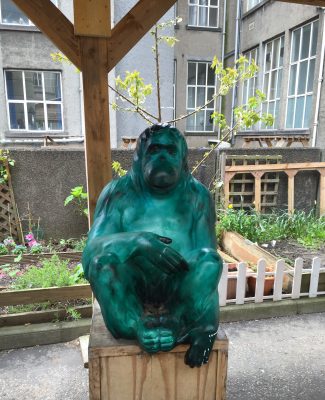 We arrived at the venue early. We had lunch at cafe. Italian sandwich.
会場に早く着いたので、敷地内のカフェでランチ。イタリアンサンドイッチ。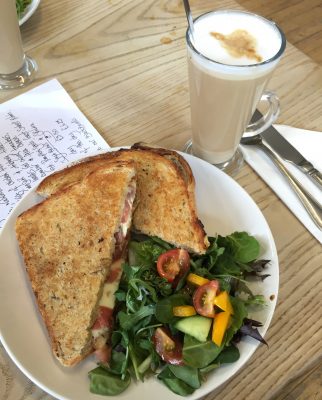 Here is the stage! ステージです!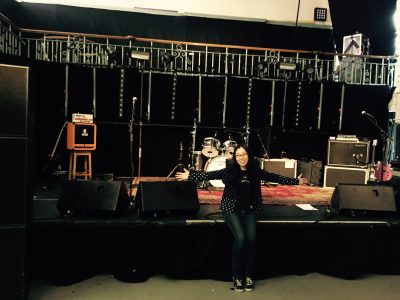 Rock'n'roll T-shirts~!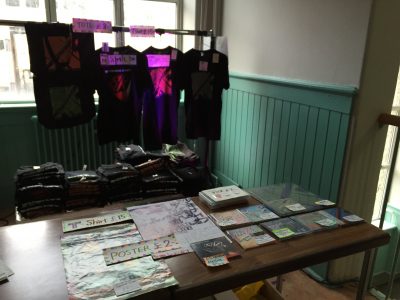 Sound checking!  Teen Canteen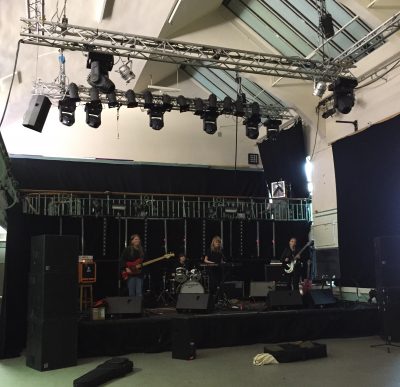 Leggy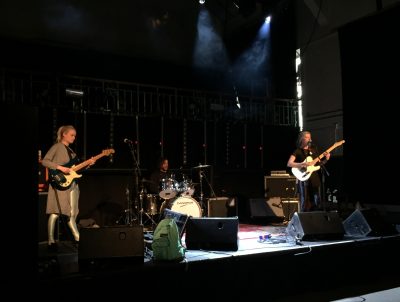 A restaurant in the art center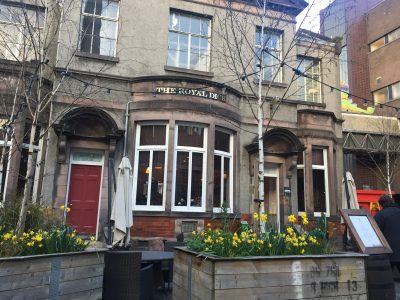 I had a beef steak! Energy charge!
お肉を食べて、エネルギー充電!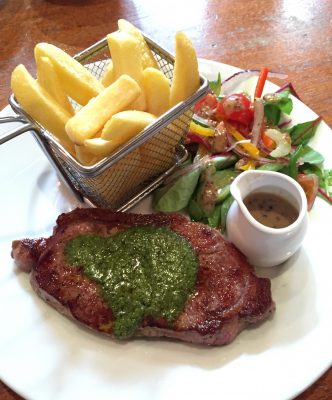 The venue used to be a veterinary college. Now they use it as art center.
会場はもと獣医大学。今はアートセンターとして使っています。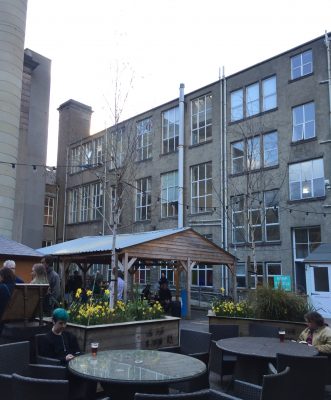 Beautiful lighting! きれい!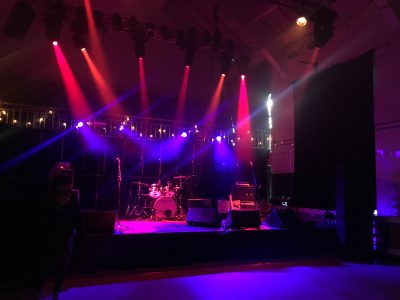 お疲れさまです!Cheers! We did good job.
Thank you Edinburgh Rock City!