It was cold! Hailing and snowing!
すごく寒くて、ひょうや雪が降りました!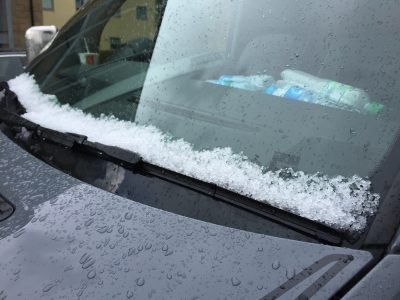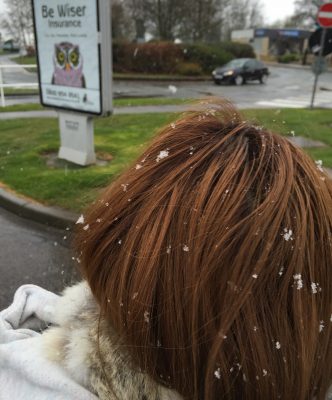 At service area. サービスエリア Cute!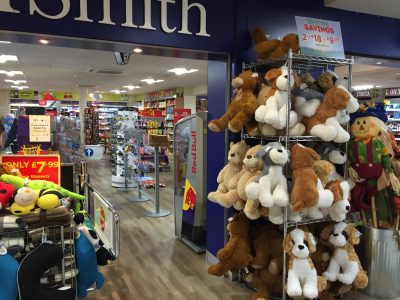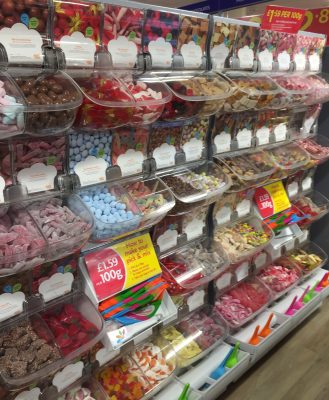 I bought sandwiches.
Keep driving to Newcastle!
サンドイッチを買って、ニューキャッスルへゴー!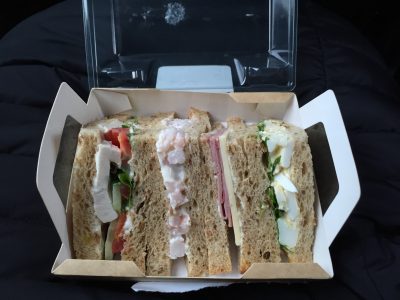 He was drawing graffiti art! Thank you!
グラフィティーアートを描いてくれてました。ありがとう!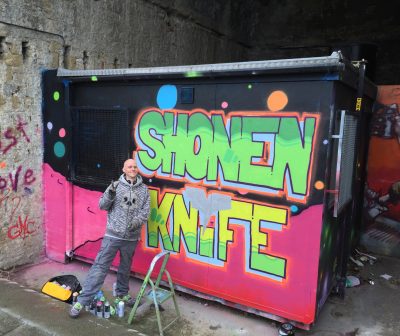 Behind the venue. 会場裏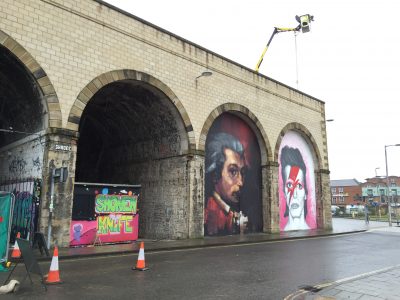 Inside of venue. Gateshead Sage 2
会場内!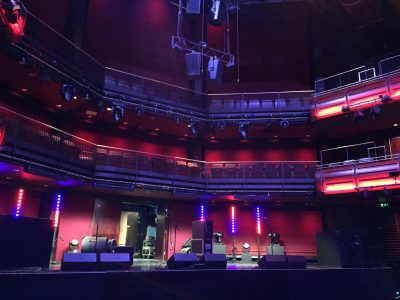 There are three stages in this building.
We had dinner at the cafeteria.
この建物の中には3つのステージがあるそう。一階のカフェでディナー!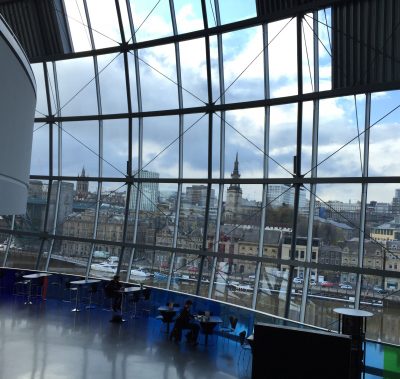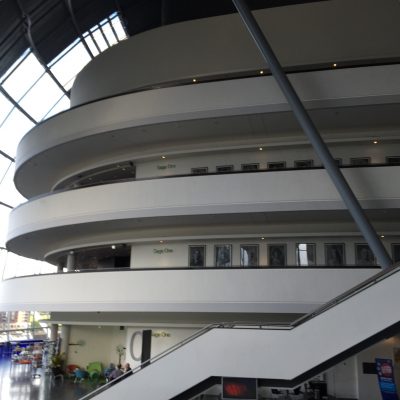 Fish and Chips for dinner. Delicious!    Lemon drizzle for dessert!
晩ごはんはフィッシュ&チップス。美味しい!デザートにレモンケーキ!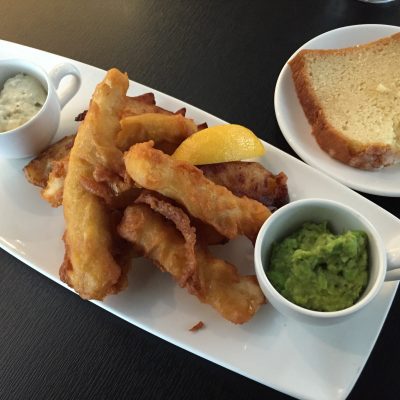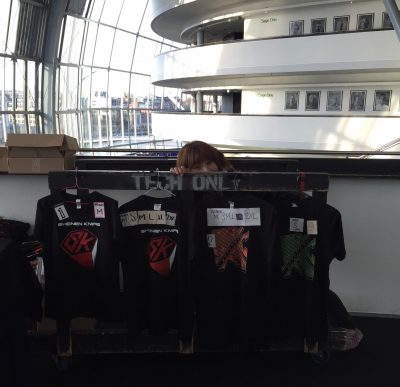 Thank you for coming!
Thank you Newcastle Rock City!